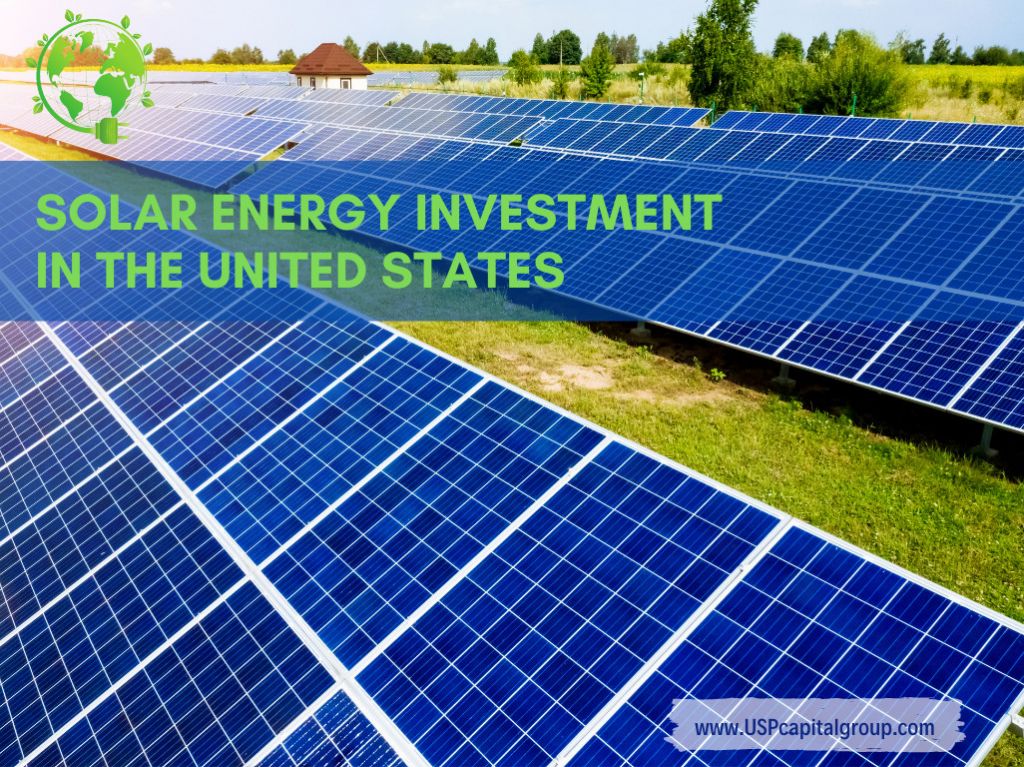 Renewable solar energy is an exciting opportunity that should be on every savvy investor's radar. In many ways, the future of our planet lies in the hands of powerful investors. Solar energy investment in the USA is not only a step towards a cleaner energy future but also an opportunity to multiply your capital. The number of sunny days in many parts of the country is increasing every year, so it's worth taking advantage of this naturally occurring resource potential. Why not do something to improve our planet while making good money?
One of the most suitable places to invest in a solar panel farm is the state of Florida, where there is plenty of sunshine all year round and huge tracts of uninhabited and woodless areas. These sites are ideal locations for this investment type.
If you were thinking of investing in renewable energy in Europe, it is also worth considering the option of investing in another continent. Ask yourself why you are not expanding your investment horizons. At US Capital Group, we observe that the United States has many more sunny areas throughout the year than Europe. This abundance of free solar fuel will allow a power plant to be more efficient and profitable than the same plant located in Europe.
We recognize that most investors prefer to choose investments closer to home so they can stay informed and in control. However, closer is not always better. If you live outside the US, it may seem too complicated to invest in another continent. Fortunately, when you trust US Capital Group to support your cross-continental investment, there is no need to worry about falling out of touch. Our comprehensive services and support are specifically created for investors like you to achieve your goals. Your current address does not have to dictate the boundaries of your investment potential.
If you are determined to invest in a solar farm in the USA, please don't hesitate to contact us to find out how to get started. You don't need to be located in or even travel to the US to acquire a solar farm in Florida or any other sunny US state. Our priority is to take care of everything and make every effort to ensure that your investment generates the highest profit for you.
Trust us to implement a solar panel farm project in the USA and watch your investments grow from anywhere in the world. We will manage every detail of your project, from creating a business plan for your company in the USA, to organizing and executing all documentation, legal steps, communication, etc.
We guarantee the highest quality of our services and customer satisfaction. We provide service and documentation in both Polish and English. When working with us, you don't have to worry about communication because your project manager speaks your language and is available 365 days a year.
PLEASE NOTE THAT WE CANNOT MAKE YOUR INVESTMENT DECISION. THE LAST WORD ALWAYS BELONGS TO YOU, BUT WE ARE A POWERFUL TOOL OF SUPPORT. WE ALLOW YOU TO MANAGE YOUR INVESTMENTS IN THE USA NO MATTER YOUR LOCATION.